Overview
This Computer Telephony Application, developed to work with Inter-Tel Axxess® and Mitel 5000® phone system, provides a real-time display of all the calls in the system. This application was designed to be used by the technical personnel as a troubleshooting tool to better service and maintain customer equipment.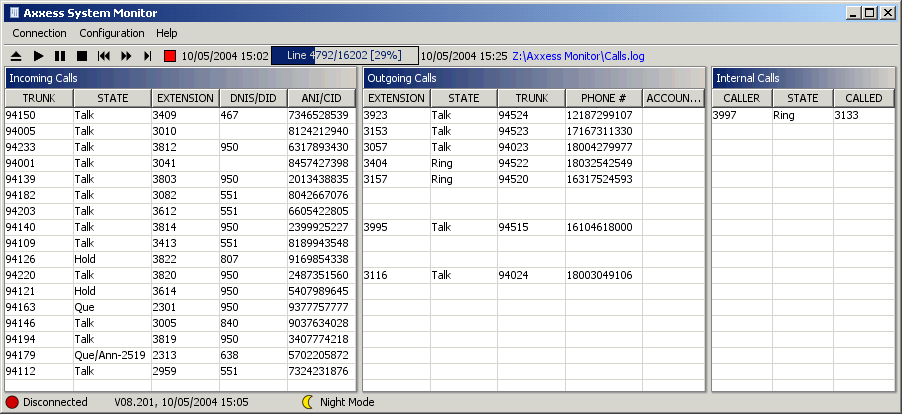 These are some of the features:
Axxess® is a trademark of Inter-Tel Integrated Systems, Inc
There are three ways of connecting to the phone system: Network (TCP/IP), Direct cable (RS-232) and Modem
Screen layout can be changed from 1 to 3 windows, each window can be any of the three available types:
Incoming Calls, Outgoing Calls and Internal Calls.
A filter which allows the display of certain Trunks AND/OR Extensions
VCR type buttons which allows system activity to be recorded in a log file and then played back.